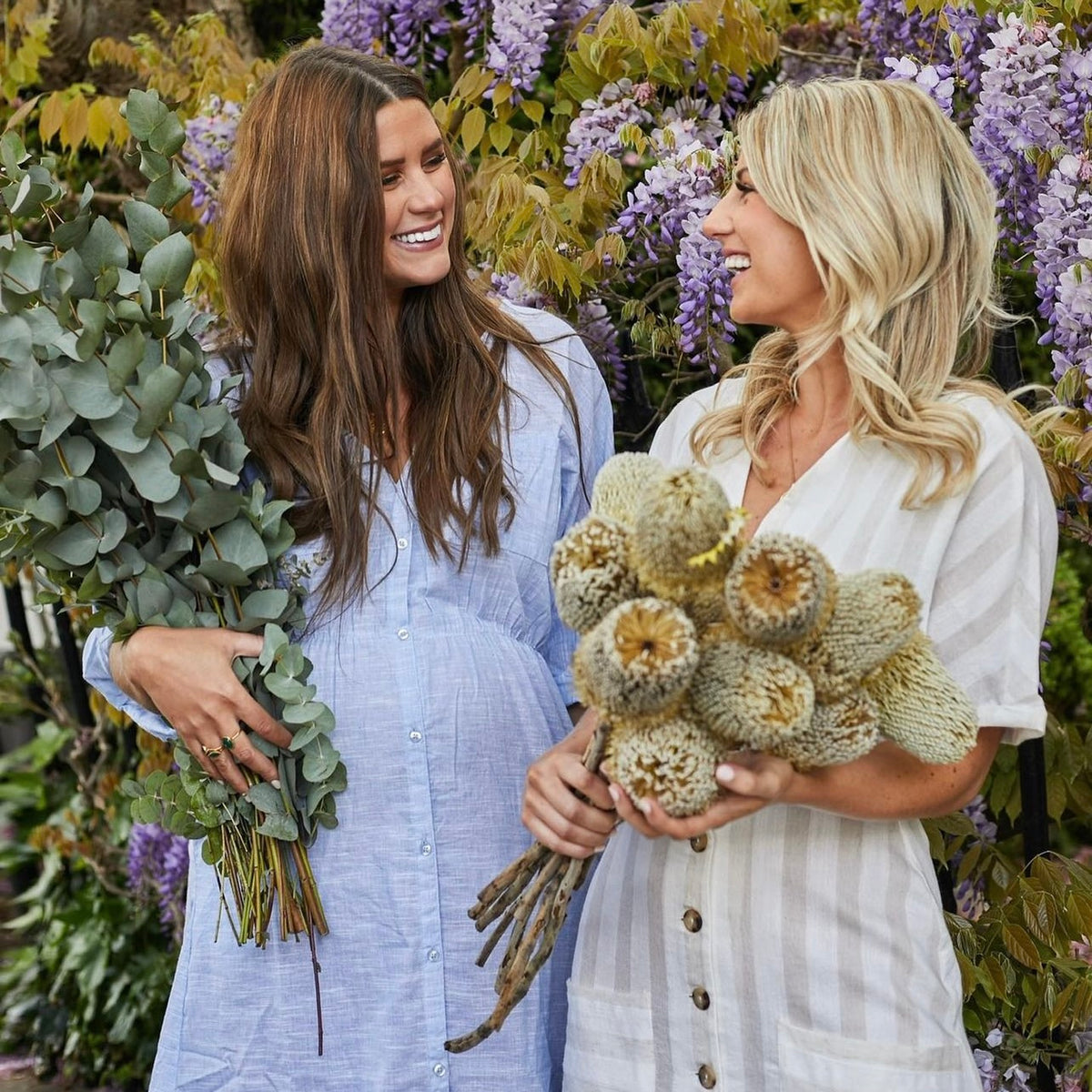 WANT TO START A CATERING/GRAZING BUSINESS OR GROW/IMPROVE YOUR CURRENT BUSINESS? READY TO INVEST IN YOURSELF?
BE TRAINED BY THE BEST.
Toria & Catherine of GRAPE & Fig not only started the grazing industry phenomenon in the UK back in 2016, they have led it since & have earned the reputation as THE specialists in beautiful sharing food with the finest quality, 100% British cheese & charcuterie at its heart.
The GRAPE & Fig mission is simple; to create unforgettable communal food which transforms gatherings by bringing people together. For the past 6+ years GRAPE & Fig has continued to innovate, adapt, inspire & curate a product aesthetic which is now commonplace within the industry, in spite of huge challenges such as the pandemic & the current economic crisis.
The incredibly strong brand is loved by global brands, corporate companies, celebrities & domestic clients alike & has always been ahead of the curve, indeed, a business of 'firsts' - first grazing company in the UK, first to host platters & wine workshops, first to launch an e-commerce business, first to create a modular platter range, first to launch a own-brand chutney, first to open a concept store, first to create DIY packages, first to create a sustainability promise, first to pledge to use only the finest British cheese & charcuterie...the list goes on.
The formidable duo behind the brand are now ready to launch their first business academy. 

Join the owners of GRAPE & Fig, Toria & Catherine, at their beautiful HQ (RM1 2LX) for a full-day masterclass created to inspire, educate & kick-start your business. The day will cover/include but will not be restricted to:

- The Basics: Setting up a limited/sole trader business in the UK, Accounts & VAT best practices, Food Standard Agency / Kitchen best practices, Website creation (specialising in Shopify)
- Building & stregthening your 'brand' 
- Product pricing & understanding your margins
- Customer Service best practices
- Social Media/Content Creation/Photography, Marketing & PR 
- Finding 'your tribe' in business 
- Growing your established business 
- Live practical product session
- Q&A 
- Breakfast, Lunch & Post-Masterclass nibbles & drinks 
Once you've purchased your ticket, we will send you a Q&A to understand exactly how we can offer the best value for you on the day. We will also send you some T&Cs to agree to. We will be in touch nearer the time (April TBC) with exact timings & to see if there are any other areas you'd like us to cover (in case your business has changed since January). 
This will be an extremely intimate academy & tickets are limited. Price includes VAT. 
See you there guys!! Love, Toria & Catherine xxx
Out of stock
The Pantry
Need plates and cutlery? Want some honeycomb for your cheese? Complete your order with items from our pantry.
Cheese Knives (Set of 3) £25.00
GRAPE & Fig Sweet Onion Chutney £3.50
Palm Leaf Plates (Set of 25) £25.00
Knife, Fork, Spoon & Napkin (Set of 25) £25.00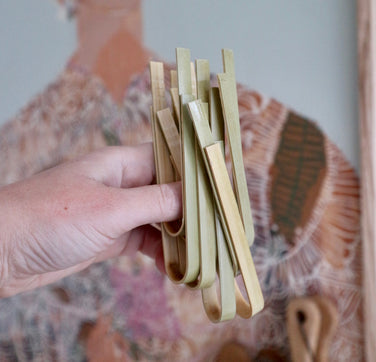 Mini Bamboo Tongs (Set of 10) £4.00
Peter's Yard Crackers £3.50
Bottle of Amie Wine £16.00