Workshops & Venue Hire
We've always loved sharing the GRAPE & Fig experience and inspiring others to have a go at creating their own grazing creations. We believe the process is a form of self care and is a valuable life skill (who doesn't like impressing their guests with a cheese platter at a dinner party?)
Based on our in-house '6-Step Platter Method', we offer face to face masterclasses/workshops to encourage the creation of grazing platters across the UK and beyond!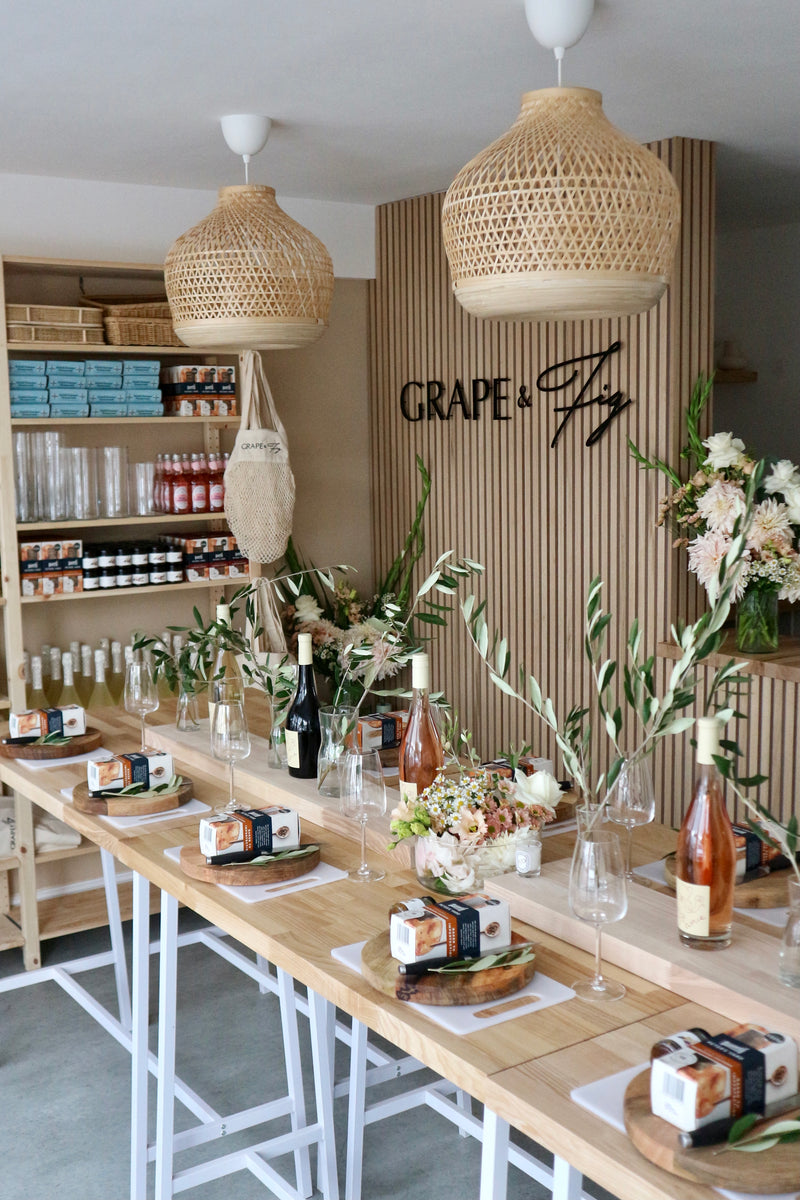 Our Events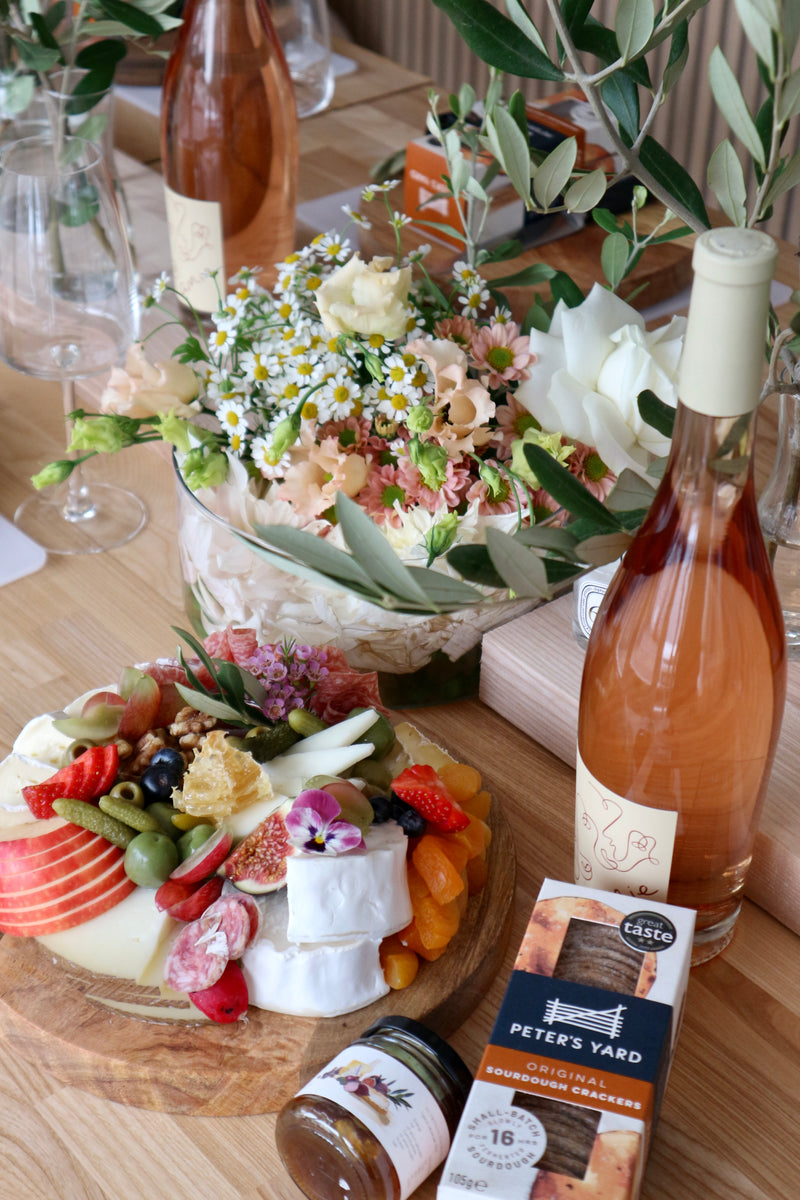 Grazing Cheese Platter Workshops (In-person)
From £90 per person
Join the owners of GRAPE & Fig at their brand new HQ for a night filled with wine, cheese and cheer! After a welcome glass of wine, learn how to create the most gorgeous cheese platter using the infamous GRAPE & Fig platter method, which you can take home with you to enjoy! 
BOOK NOW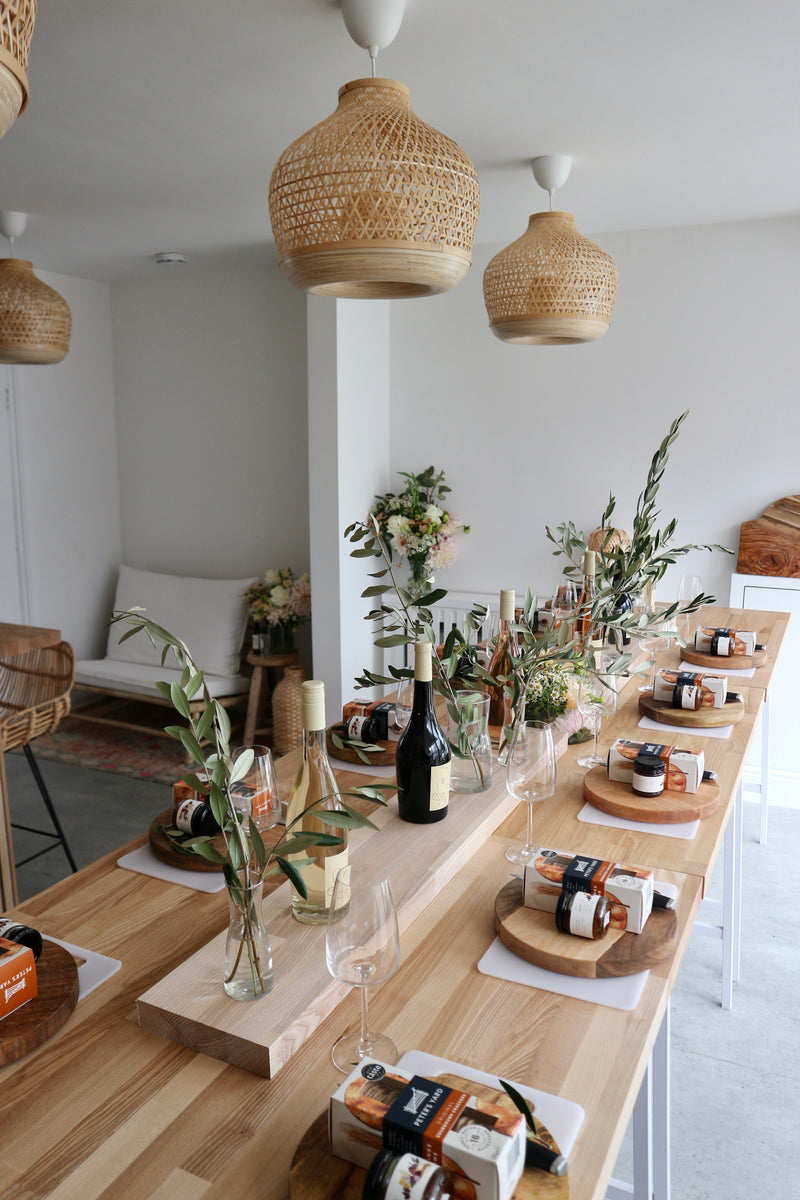 Venue Hire
From £800
Our beautifully curated space fits up to 25 people. It's perfect for intimate, chic gatherings. Hen Parties, Birthday's, Anniversaries, Girlie Get Togethers, Baby Showers, Team Nights Out...we can make these events extra special for you.
To hire our space for 4 hrs there's a £300 fee, plus a minimum spend of £500 on either food, drink or both. This fee includes a member of staff to look after you. We serve our own grazing platters, as well as the delicious Amie Wine & Pale Fox Prosecco. Beers & soft drinks are also available. If you'd like bespoke floristry displays created in the space, do let us know. You're free to connect your music to our speaker too. Any questions, please ask us.
-
We can also hire our space out for photoshoots, private workshops, meetings & intimate dining experiences - please email us for prices.
EMAIL US