Lemon Drop Chilli Jam (super hot), 125g / Fireflame Chilli Jam (mild), 125g / Jalapeno Chilli Jam (hot), 125g / Orange Habanero Chilli Jam (superhot), 125g
Comes in a gift box as pictured.
The Pantry
Need plates and cutlery? Want some honeycomb for your cheese? Complete your order with items from our pantry.
Cheese Knives (Set of 3) £25.00
GRAPE & Fig Sweet Onion Chutney £3.50
Palm Leaf Plates (Set of 25) £25.00
Knife, Fork, Spoon & Napkin (Set of 25) £25.00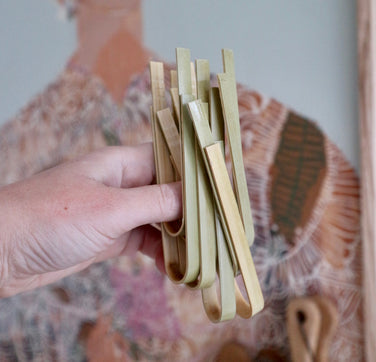 Mini Bamboo Tongs (Set of 10) £4.00
Peter's Yard Crackers £3.50
Bottle of Amie Wine £16.00