Pale Fox is an ultra-premium single estate prosecco from the Asolo region near Venice. This 75cl bottle of single-estate, slowly fermented prosecco is produced from the juice of the sumptuous Glera grapes that grow in The Valley of the Foxes in Asolo, one of only two superior DOCG certified prosecco regions in the whole of Italy.
Appearance: Pale, clear, ultra-fine bubbles
Nose: Floral notes of Acacia & Wisteria, apple
Taste: Clean, delicate flavours of apple & peach with a crisp minerality at the end
Ratings & Awards
93 Points by James Suckling, ranking it as the highest rated Prosecco in the World
90 Points by Cucina & Vini, ranking it as the highest rated Asolo Prosecco in the World 
ABV 11.0%
Pale Fox is a vegan prosecco. 
You must be 18+ to purchase.
The Pantry
Need plates and cutlery? Want some honeycomb for your cheese? Complete your order with items from our pantry.
Cheese Knives (Set of 3) £25.00
GRAPE & Fig Sweet Onion Chutney £3.50
Palm Leaf Plates (Set of 25) £25.00
Knife, Fork, Spoon & Napkin (Set of 25) £25.00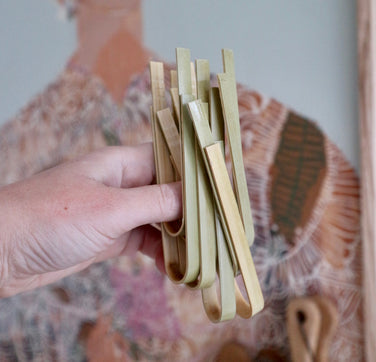 Mini Bamboo Tongs (Set of 10) £4.00
Peter's Yard Crackers £3.50
Bottle of Amie Wine £16.00