This alcohol free sparkling is a blend of Pinot Grigio & Pale Foxs' signature Prosecco grapes, which they use to make a classic wine before removing the alcohol. The result is complex & celebratory with an extra dry balance of acidity, fruit & yeasty notes.
You must be 18+ to purchase.
The Pantry
Need plates and cutlery? Want some honeycomb for your cheese? Complete your order with items from our pantry.
Cheese Knives (Set of 3) £25.00
GRAPE & Fig Sweet Onion Chutney £3.50
Palm Leaf Plates (Set of 25) £25.00
Knife, Fork, Spoon & Napkin (Set of 25) £25.00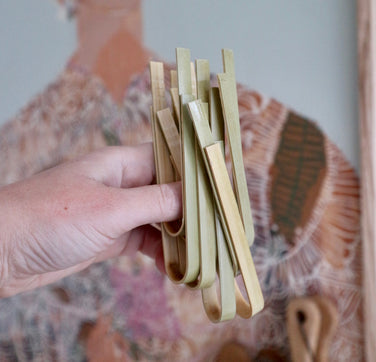 Mini Bamboo Tongs (Set of 10) £4.00
Peter's Yard Crackers £3.50
Bottle of Amie Wine £16.00